Outdoor Connections is owned by the McCormack family and actively managed by Bill and Sue McCormack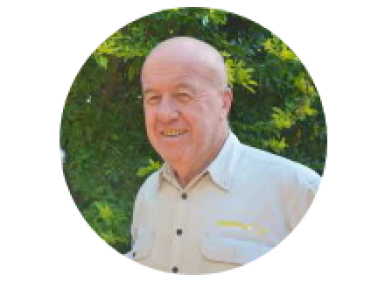 BILL Managing Director
Bill is the Managing Director and is originally from sheep/cattle/farming country in Western Queensland. An Agricultural Science degree, specialising in Agrostology, from the University of Queensland, together with a variety of Commerce and Economic subjects, were the foundation for a few years with the Department of Primary Industries in Charleville in a Regional Economist / Farm Management advisory role.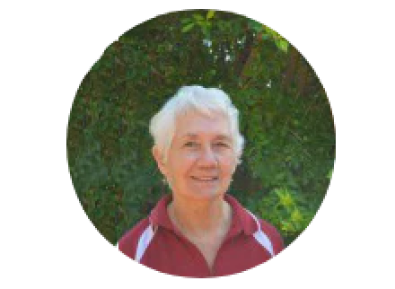 SUE
Sue grew up on an isolated plantation on New Ireland in PNG. Herearly years were spent in a thatched roof house subject to tropicaldownpours every afternoon. She DOES know about rain on somethingother than a tiled roof! Shoes were not common! Again Sue developedan early love of the bush and the free and beautiful ways of nature.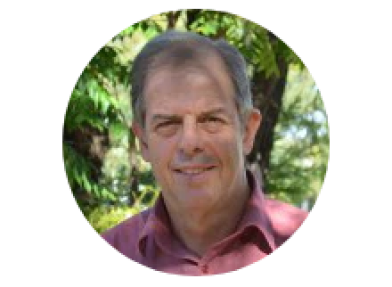 SANDY General Manager
Sandy, our General Manager, was originally with, what was then, the Bank of New South Wales. Sandy eventually changed to the Camping Industry because he just loves camping. When you sit having a quietbeer with Sandy, around the fire, the conversation takes one of onlytwo paths.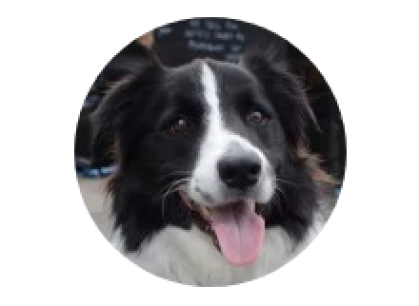 SAM Company Mascot / Model
Sam, the doyen of ball chasers, is the office mascot, part-time model, as well as the entertainment for the place. If you've got a ball in your hand you are Sam's mate. He'll watch you with those big eyes inbreathless anticipation of your every move. 
PAULINE Financial Manager
Pauline who is our Financial Manager is NOT the camping type. Never the less, her absolute passion for quality, in all parts of the company, is a major factor in the success of the Company over the years.
PETA Team Member
Peta came to work in the company in January 2011 and quickly became a highly regarded member of the team. She is a keen camper of long standing and has a history with Scouting. Peta is our great 'problem solver'.
Bill
During this time, of roaming the 'Far West' of Queensland, there were many contented nights spent beside a burning gidyea log underneath the spectacular western skies of 'the everlasting glory of the never-ending stars'. Bill returned to the 'land' and the world of animals and machinery where he spent the next decade or so.
The experiences of life have been of much more use in the business of camping gear than meets the eye. Early studies of Chemistry and Physics have meant that the Outdoor Connection has always been at the forefront of innovation in the use of UV Stabilising chemicals in materials for Tarpaulins and Tents. We apply scientific principles and pay attention to the specifications of products. In addition the farming experience of dealing every day with the physical forces that continuously operate on heavy machinery has helped in design of better products, from chairs to sit on through to tents that are blown around by the wind.
Sue
She went on to University and subsequently completed a business course in Sydney, and plays an active role in the managing and functioning of the business.
Sandy
It is either how great it is to be out under the stars in the bush or, and perhaps at the same time, how we can improve the tent or the chair, etc, design to make it better for everyone to get this sort of enjoyment from camping. Sandy is something of a 'handyman' and so, again, understands the pressures that camping gear is exposed to when it is used. This means that he knows how to change factory production in small ways to make a much better product. It is fair to say that he is 'fastidious'.
In the backyard of Sandy's home stands one of the great artistic and engineering marvels of the 21st century in the shape of a large Pizza Oven. This magnificent edifice has provided all our staff with many pleasant and flavoursome evenings.
Sam
Fortunately the warehouse is reasonably large so Sam has plenty of running space down the aisles chasing the rapidly bouncing golf balls. On the concrete floor golf balls are best. Somewhere, underneath pallets around the warehouse, there are always dozens of golf balls. Sometimes you wonder whether bowlers in cricket are any good if they cannot hit the stumps? Sometimes we can't hit a forklift aisle! So balls end up under pallets all over the place. We've got about 120 altogether ! On his retrieval of the bouncing ball Sam has to sniff out every place it has bounced – 'Yes it bounced on the floor here…. then against that box… then the floor… until he has traced it all out.
Be warned about accepting rides in an old white Toyota Landcruiser driven by Bill with Sam sitting in the backseat. If you overcome your trepidation of Bill's driving, settling into a quiet passenger seat reverie, it is likely to be interrupted by a beautiful kiss with a wet tongue in the ear from Sam. This seems to apply especially to female passengers!
Sam should be tax deductible as he contributes to the business in many ways.
Sam is joyful and fun! Sam just makes you feel good! He asks for little – just a bowl of water and a feed. In return we get great affection and total loyalty.
Sam is part of our stock control team. If his bowl of balls is full we have been moving lots of empty pallets which means our stock turn is good!
Sam is always optimistic. As far as Sam is ever concerned the next thing that is going to happen in his life is going to be just grand. Life is always good according to Sam.
Dogs have a lot to teach us!!!!!
In addition we have quite a few other office, warehouse and field staff who are actively involved in the development of our products and who ensure that the product you receive is the best value and reaches you in the best condition.